Well, my Tokyo Marui MP7 finally bit the dust today. Anybody know where I could find a AEP gearbox shell outside of the classifieds? Google is failing me.
Proof that Tokyo Marui's guns can break: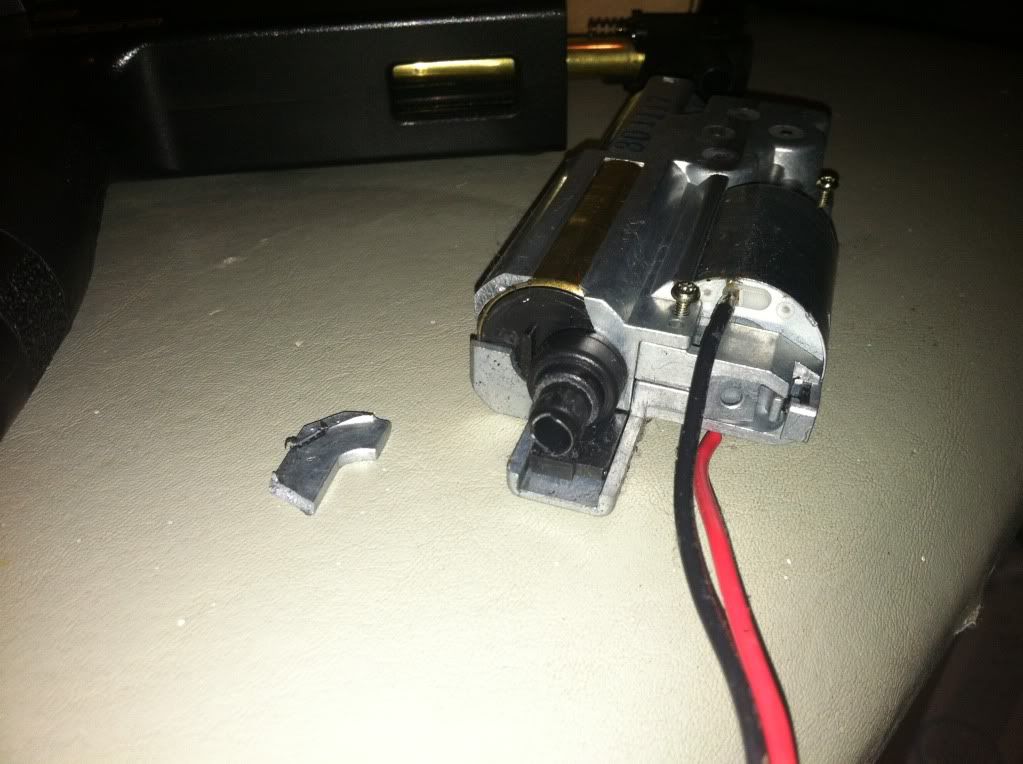 Interestingly enough, the gearbox has fired so many rounds that the screws holding it closed have been gradually coming loose.