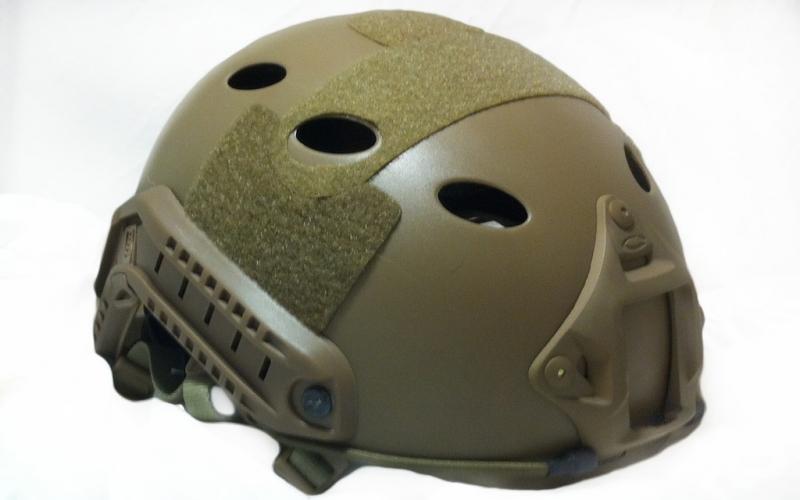 Emerson's new helmet is the FAST PJ, which is based off the
Ops-Core Future Assault Shell Technology (FAST) Carbon helmet
. This type of helmet sacrifices ballistic protection for weight savings, but still retains the special features found on new FAST helmets.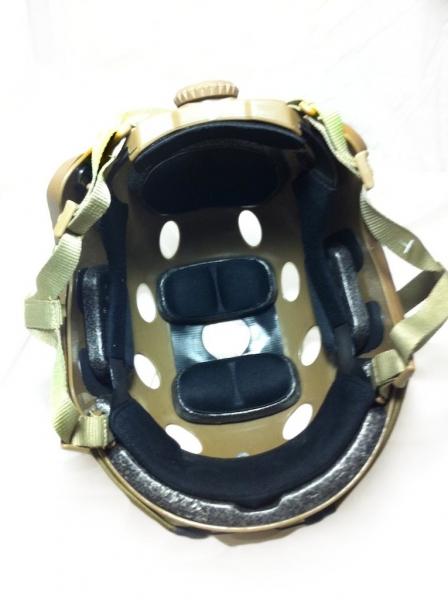 Comfort is obtained from the adjustable impact pads which are affixed via hook & loop on the helmet's interior. The straps also keep the helmet correctly seated on the head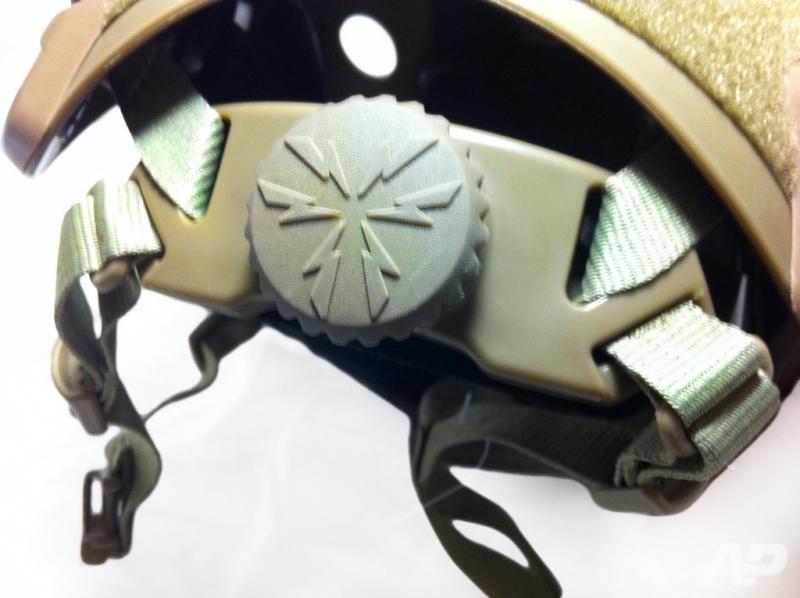 In addition to the pads, there is the Occ-Dial adjustable system, which is similar to modern bicycle helmet's retention system. With the twist of the dial the helmet can be secured on the user's head.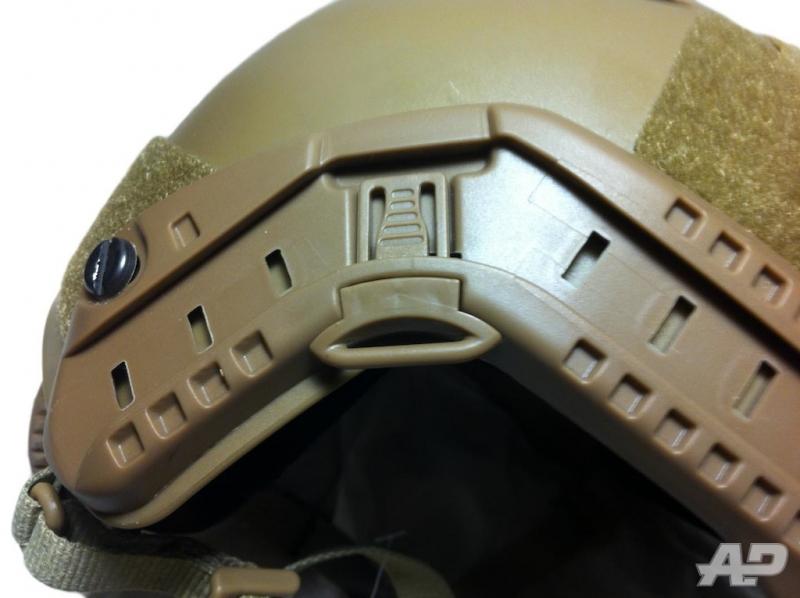 The FAST helmet also includes exterior hook & loop sections and a set Accessory Rail Connectors (ARC) with detachable goggle clips. This allows various mission-specific accessories to be attached securely to the user's helmet.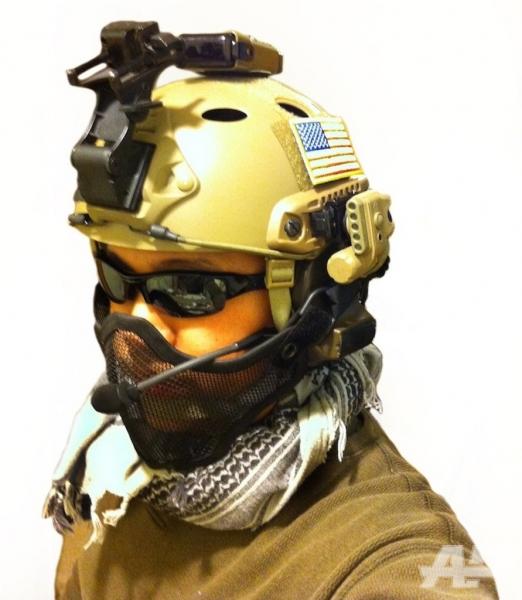 Here's an example of what can be affixed to this FAST helmet. A standard NVG arm mount is connected via the included
VAS shroud
, and if a NOD was attached it could be secured with the included bungees. Attached to the hook & loop section on the top is a
ACR MS-2000 Distress Marker Light
and a
full color US flag patch
on the side. A
Surefire helmet light
is attached to an ARC Picatinny rail adapter via a
TangoDown SureFire Helmet Light Rail Mount
and a modified
mesh half-face mask
is connected via a set of
36mm goggle swivel clips
(the included goggle clips are too small). One thing to note is that while wearing comms with an over-the head band (like the Comtac II's pictured), the Occ-Dial adjustment system can get in the way. To counteract this there are
Comtac ARC adapters
available.
As this is a replica, it is not recommended to use in lieu of an actual helmet if one wants to participate in activities such as biking, snowboarding & parachuting. For simulating HSLD alphabet agents, it is a solid bit of equipment.