I just recently picked up my first gas blow back pistol i went to airsoft outlet nw and tried some pistols and i soon decided that it was between the kwa m9 and tm m9. the first thing i noticed about the tm is that it was considerably lighter then the kwa being that the tm had a plastic slide and the kwa has a metal slide. then i put the two pistols in my hand the tm was by far more comfortable it already had the rubber grip which is very nice. but i had heard that the tm was a bit off on the width of the slide making it impossible to find a serpa holster or anything other then the kydex style the kwa fit very well in a holster being that it is a true to size replica. well i decided on the tm because of them being very well known for reliability and i did not want to mess with things breaking.
shooting the gun
well i have not been able to field this gun yet but i put up some cans in my backyard and this thing is very very accurate. when you line up the front sight with the rear it hits exactly where your pointing. i also used .25 gram bbs on this test. i will be posting my field results when i go to my next event.
removing the orange tip
the very first modification that people usually do is remove the orange tip and i figure since thats what everyone is going to do ill let you know just boil some water and grab some pliers the tip is glued but not bad at all just pull it out and it should pop off.
when i received the gun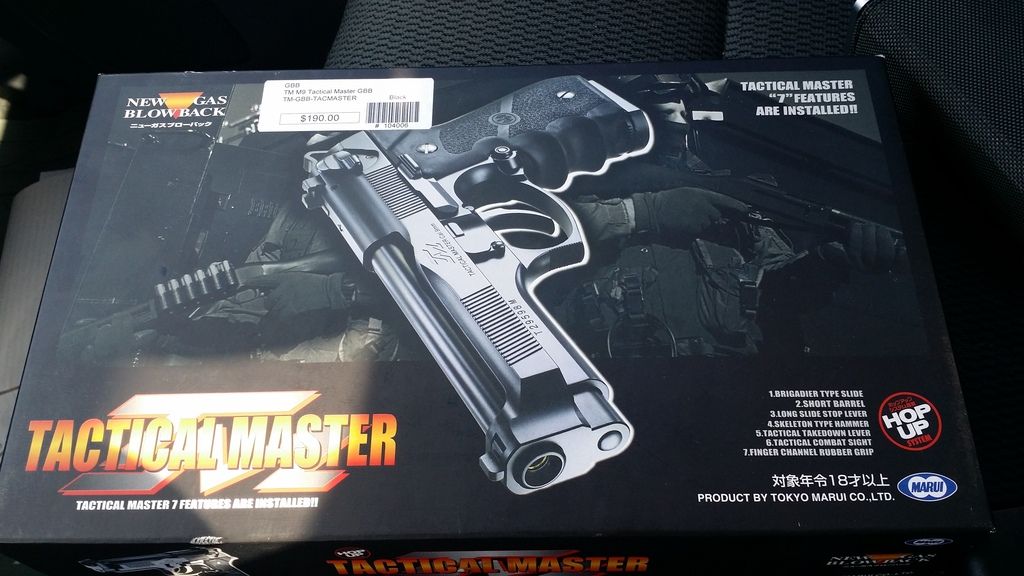 so far the only con that i can think of is that a holster is gonna have to be custom made but i find it fits really well into a mag pouch.