-
AP's CQC Challenge Video that was produced by our own "Cruz Foxhound" is being broadcasted by CCTV Salem on channel 23!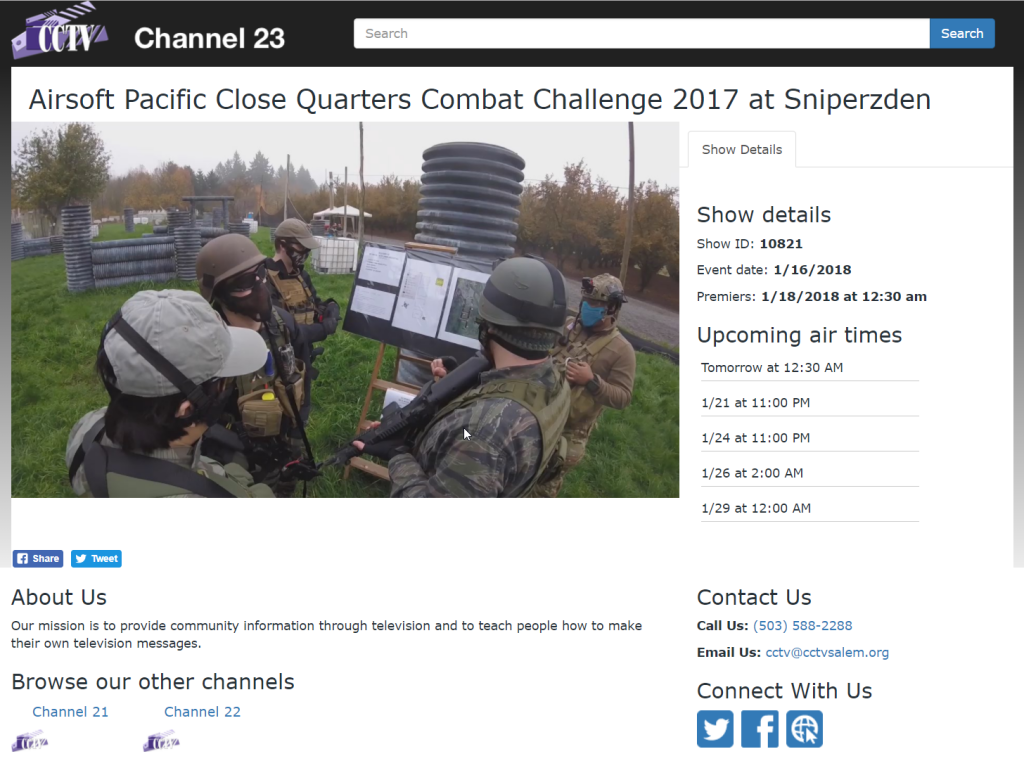 This is VERY exciting news for AP and hopefully all Airsofters who enjoy the sport as much as we do. Between this and all the events we are seeing get posted on the calendar it looks like 2018 is going to be a Great Year for Airsoft in the PNW!!!
If you haven't seen the video and don't get CCTV Salem, follow the link to YouTube and enjoy the show!