So I've decided to make a FAKE ballistic shield for CQC airsoft. I started with a little over standard M.U.S.T. dimensions: 28" x 48", porthole is 5" x 12".
(Side note- While looking at shield designs, I came across this:
http://www.securityprousa.com/peprpomoshfo.html
. To me, it looks ridiculous; it looks so clumsy and high profile. Where would you even use that thing?! A regular shield would do fine.)
Here's a sketch: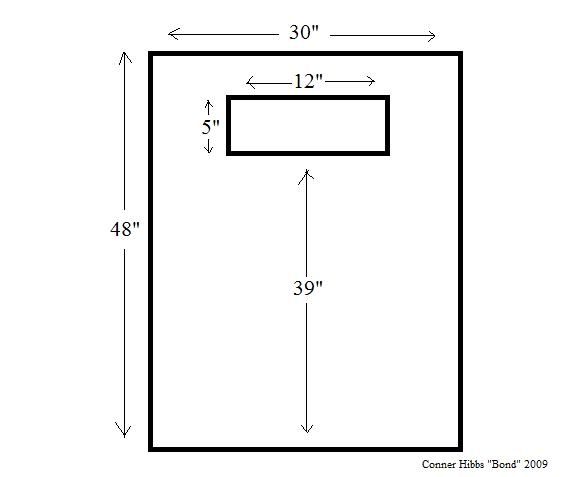 I used 1/2" plywood.
Porthole was cut with a jigsaw, pilot hole made with 1/4" drill bit.
Sanded to perfection with 60grit.
Tomorrow I'll be going to Home Depot for a sheet of Lexan, preferably, if none is available I think 2 sheets of Plexiglas shall suffice. (IMPACT TESTS TO FOLLOW!)
I will also paint it a flat black. More pics to come...